Trentadue Torres Group Weekly Update
To our valued community and friends,
To all the fathers, grandfathers, and all the men who have had a positive impact on the lives of their children, nieces, nephews grandchildren, or anyone you have influenced. This is your time to Celebrate! Relax! Spend the day with your family, know that you are loved, appreciated, and wonderful. Enjoy your day you deserve it!
Happy Fathers Day
Contest Time~
"What do you call an owl that does magic tricks?  HOODINI"
It's GIVEAWAY time! 
Do you know a dad that loves dad jokes?! We want to hear their best (worst?) dad joke for a chance to win our Father's Day giveaway package!
How to enter:
-Follow our page @trentadue.torres.group and @the.meat.merchant
-Like this post
-Tell us your best Dad jokes in the comments + tag a friend who would think its funny!
The prize?! 
$25 gift card to The Meat Merchant
$100 gift card to Canadian Tire
All entries must be in by 6:00 Saturday! We can't wait to see your entries!
Sorry I'm Sold~
All these beautiful homes have officially been sold! Congratulations to our Sellers and the lovely Buyers. We thank you for entrusting our team! We are ecstatic for you!
Just Listed~
Coming Soon~
Local Spotlight~
With Phase 2 underway, what better time to start making your reservations at Fishbone on the Lake, and while you are there you need to stop by and see George at The Coolest Little Ice Cream Shop. Since this weekend is all about Fathers don't forget that Salons will officially be open today, so why not treat Dad to a wonderful cut and shave from Starks.
The Coolest Little Ice Cream Shop is situated right in the heart of Musselman's Lake in Stouffville. As soon as you walk in there you are surrounded by some amazing artisan crafts, candles, and many other items from some of our wonderful local businesses here in Stouffville.  Whether you have a craving for some yummy Ice Cream or some cool nostalgic candy George has it all. Take a ride up this weekend and check it out for yourself.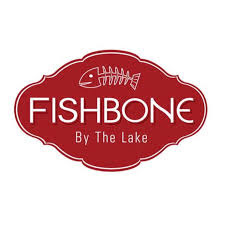 Fishbone By The Lake is a fully outdoor patio open from May to September, offering breathtaking views of Musselman's Lake. Open daily, weather permitting
Soak up the sun, have a tasty cocktail and delicious food at what is probably one of the best patios in the GTA !  Check out their delicious menu and make your reservations fast. 
www.fishbonerestaurants.com
Shampoo & Conditioning, Tailored Haircut & Neck Shave, Luxury Shave (Performed with Straight Razor & Hot Lather), Scalp/Neck/Shoulder Massage, Styling these are just some of the many services Starks has to offer. Check out their website for a complete list of services and their easy online booking. 
www.starksbarbercompany.com
Celebrate~
"The beauty of standing up for your rights is others see you standing and stand up as well."
Cassandra Duffy
Happy Pride