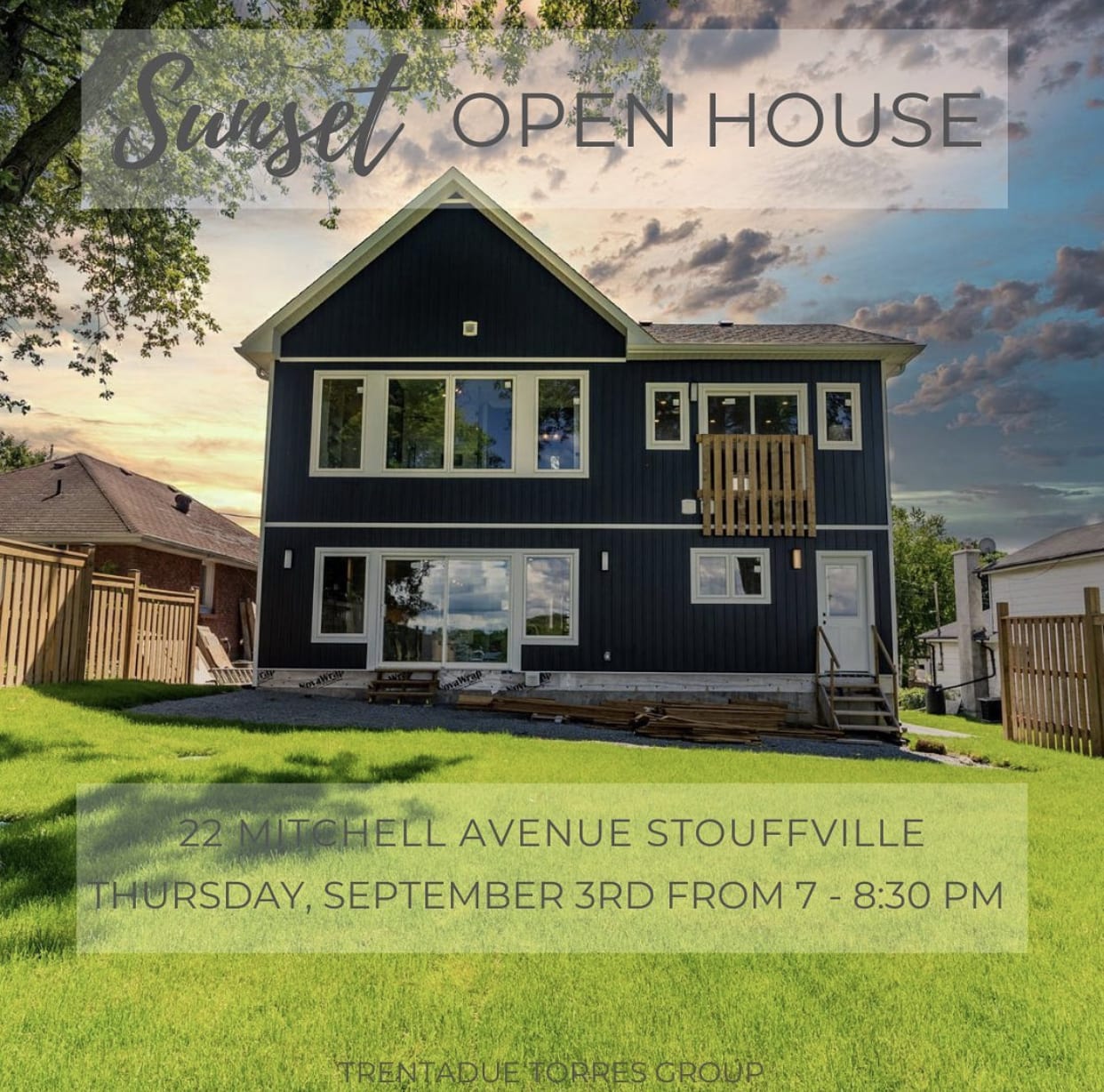 Sunset Open House – 22 Mitchell Avenue, Stouffville
We are so excited to be hosting @sublimedesigngroup "Sunset" Open House this Thursday from 7pm to 830pm. Come join us as we unveil this new, gorgeous, custom-built home. 22 Mitchell Avenue is home you don't want to miss!
Safety protocols will be in place. For more information on this property, please call/text @catherinelandryrealtor at 647.518.6014 or @lisa_paton_broker at 289.221.3242 or message us anytime.