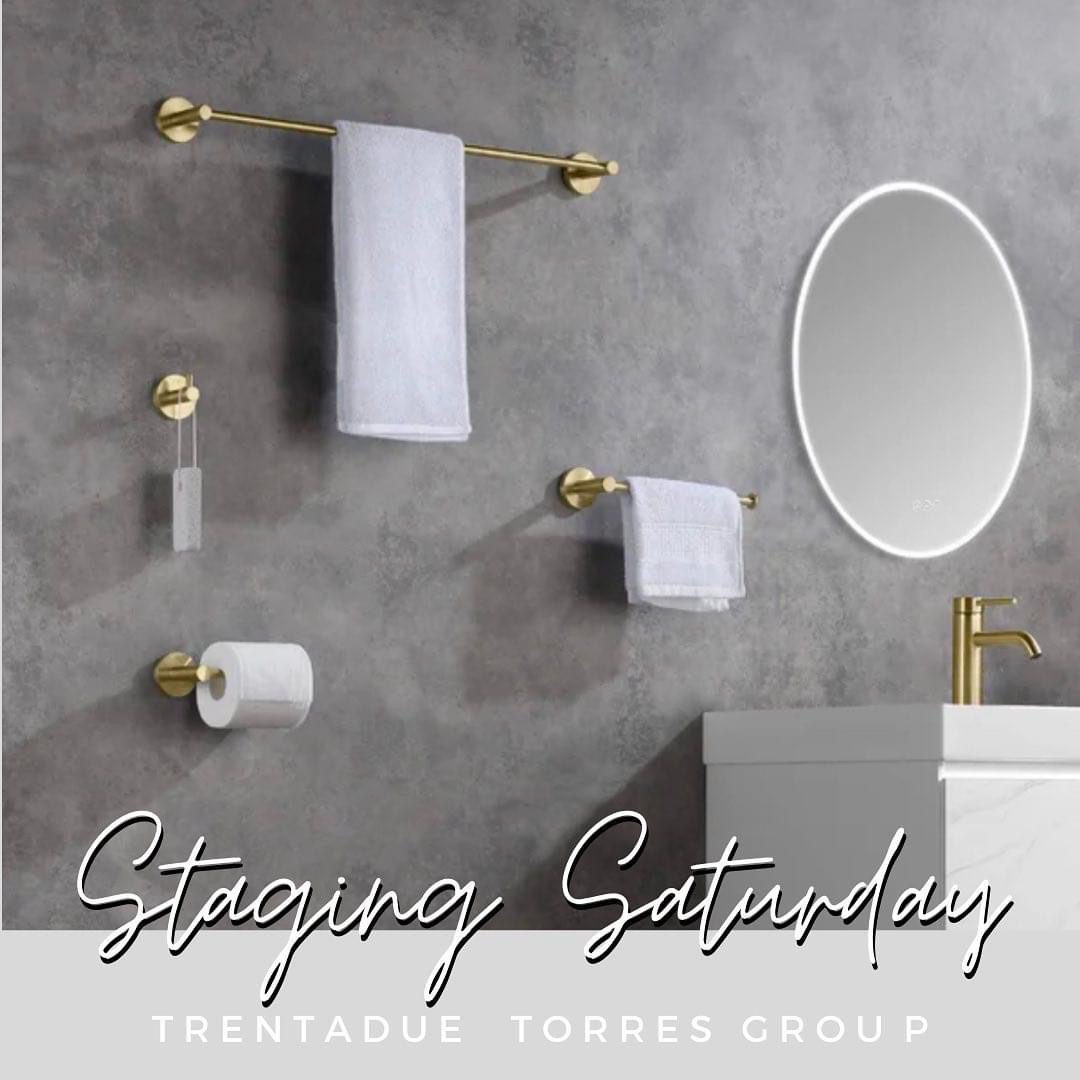 We're talking bathroom hardware today!
Sometimes when we stage a property, we find that hand towel bars or rings are installed too close to the vanity or a bath towel bar is installed directly overtop of the toilet paper holder. These installations make it impossible to hang towels properly. (Well, maybe not impossible, but definitely doesn't allow for proper function).
Here are some tips when installing bathroom hardware:
⭐️ Bath Towel bars: should be installed close to a bathtub or shower for easy access, and at 44"-48" from the floor (without obstruction underneath, like the toilet paper holder).
⭐️ Hand towel bars should be installed at 44"-48" from the floor or 20"-22" from the top of the vanity to the bar OR to the BOTTOM of the towel ring!
⭐️ Towel or Robe hooks should be installed between 55"-70" from the ground and without obstruction underneath.
⭐️ Toilet paper holder should be 26" from the floor and 8"-12" in front of the toilet bowl rim.
While these tips likely won't affect the sale of your property, they are helpful for staging a bathroom well when you do decide to sell!
Thinking about selling?
Call Sonya & Dolores today to get started:
📱 | DM us!
📞 | 905.591.1939
📧 | [email protected]
💻 | TrentadueTorres.com