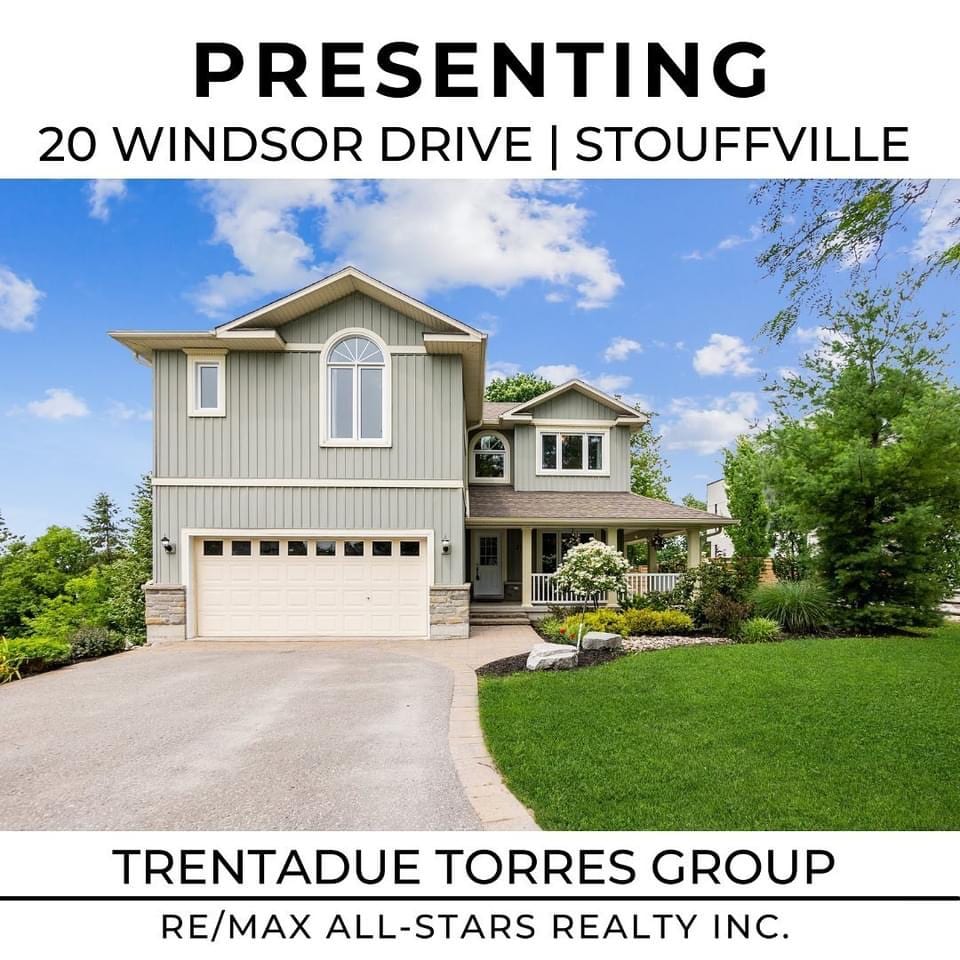 Presenting 20 Windsor Drive, Stouffville
Presenting 20 Windsor Drive in Musselman's Lake | Stouffville📍
Custom built in 2008 with over 3000 sq ft of living space and a gorgeous walk out basement to a backyard oasis with peek-a-boo lake views and greenery. The lot is 82 x120 and fenced. It has a large attached garage and plenty of parking.
4 bedrooms, main floor den and second floor laundry! This property is checking ✔️all the boxes.
Come see what "country close to the city" holds for you!
Property listing link- http://listing.otbxair.com/20windsordrive
For more information or to book a private showing contact us at 905.640.3131
For more up-to-date #RealEstateNews and current listings, check out WWW.TRENTADUETORRES.COM