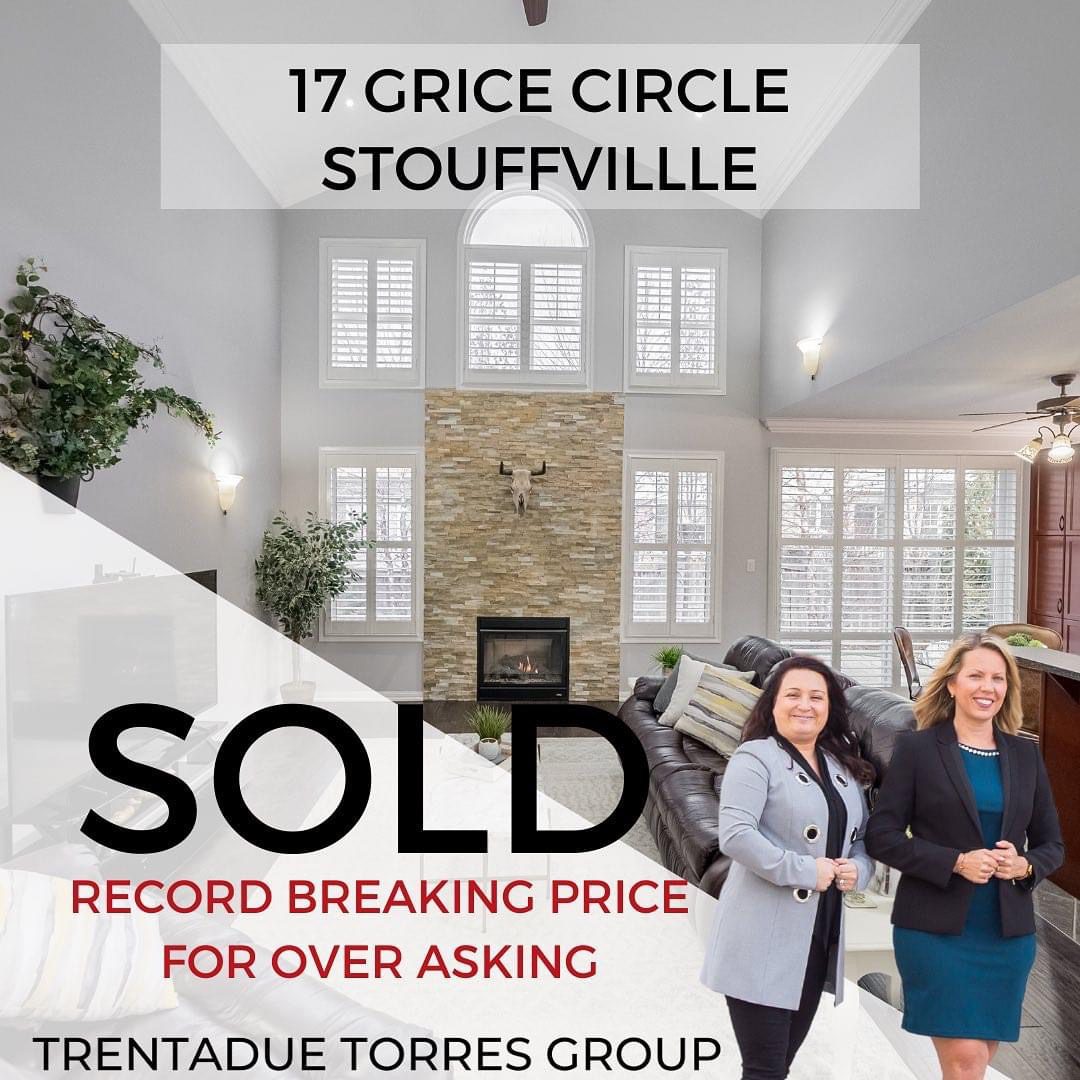 🌟Another Home In Stouffville Is SOLD
17 Grice Circle 📍
SOLD OVER ASK for a record breaking price for a 3 bedroom home! We were able to prep this home for the market in less than 3 days and sell it in less than 24 hours with 4 offers!
The process was seamless and quick….
Exclusive/Coming Soon
✔️Advertising began as soon as the papers were signed
✔️Video and Photography Booked
✔️Packing kit delivered
✔️Staging team came in to do their magic
✔️Video and picks taken
Live on MLS
✔️Advertising on social media platforms
✔️Showings
SOLD FOR WAY OVER ASKING……
Congratulations👏 to our clients and the buyers of this beautiful bungaloft!
🍾Congratulations to Dolores, Sonya, @kristy.karkanas.realtor and @sandrakubursy.realtor,for all your hard work and for making this happen. #TeamWorkMakesTheDreamWork
Contact Dolores, Sonya and the TTG Team today, and let us show you how we can help you achieve the same success:
📞 | 905.640.3131
📧 | [email protected]
💻 | TrentadueTorres.com
Selling over $250 Million Dollars in Real Estate for 2021 & Achieving Pinnacle Team Award with RE/MAX YTD.🎉