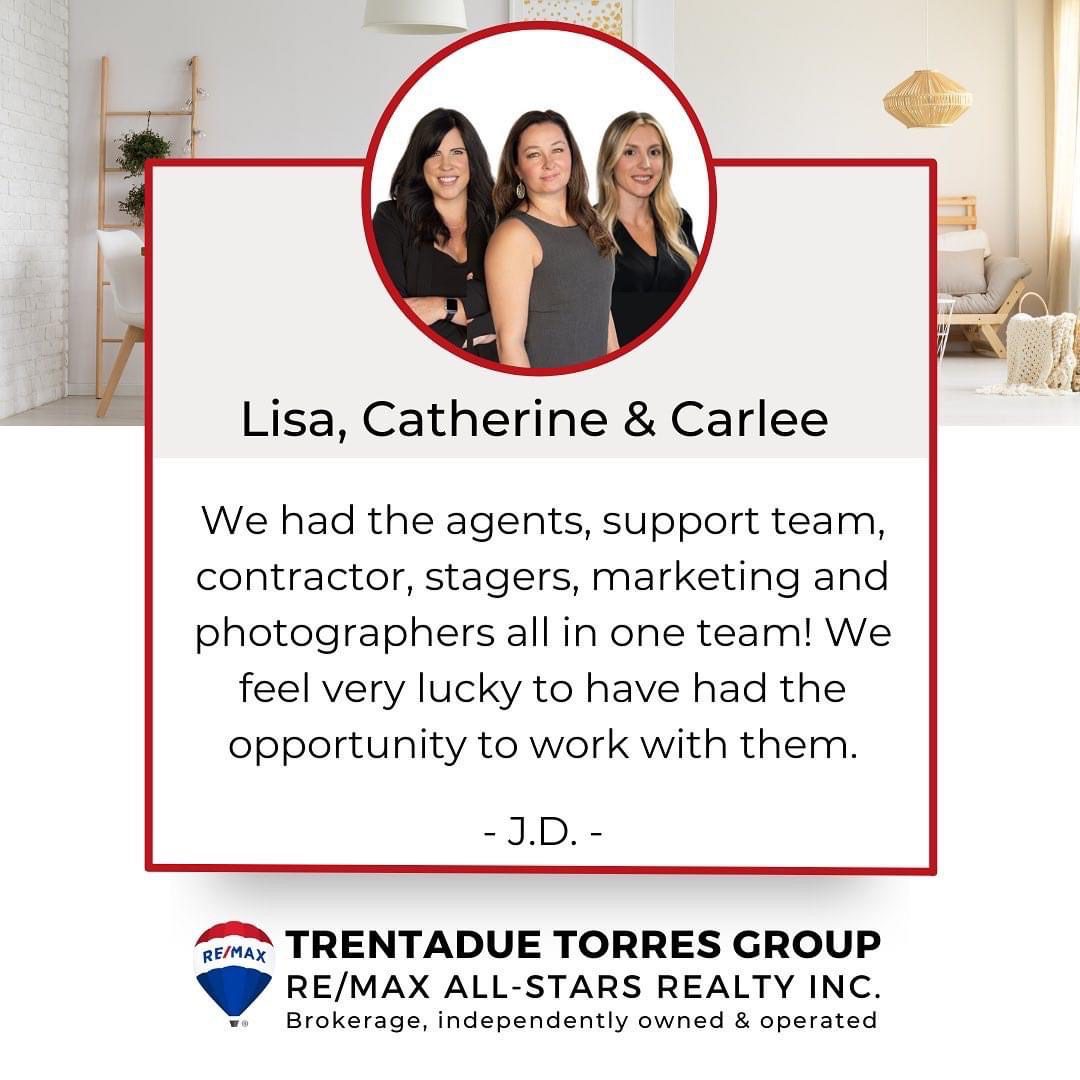 "We reached out to the Trentadue Torres team when we decided to sell and they were so quick to respond and made themselves available on our schedule, which was so important as parents to two young children!
The team was so efficient and coordinated. We had the agents, support team, contractor, stagers, marketing and photographers all in one team!
We worked directly with Catherine and Carlee, who were amazing at getting us into places to view and were very helpful during the open house and viewing process. We feel very lucky to have had the opportunity to work with them. Also, their marketing is ON POINT!"
– J.D.
Congratulations @catherinelandryrealtor, @lisa_paton_broker and @carlee.dunbar.realtor for this amazing testimonial from a #HappyClient 🤩
Thank you to all our clients for trusting us and sharing your experiences with our team! It truly means so much to us all ✨
If you would like to share your experience with #TTG please find our reviews links in our bio or message us directly so we can have them sent to you. We appreciate your feedback ⭐️
Contact Sonya, Dolores, and our award-winning team today to get started on your Real Estate journey:
📱 | DM us!
📞 | 905.591.1939
📧 | [email protected]
💻 | TrentadueTorres.com
#ExperienceMatters
#TTGRealEstate